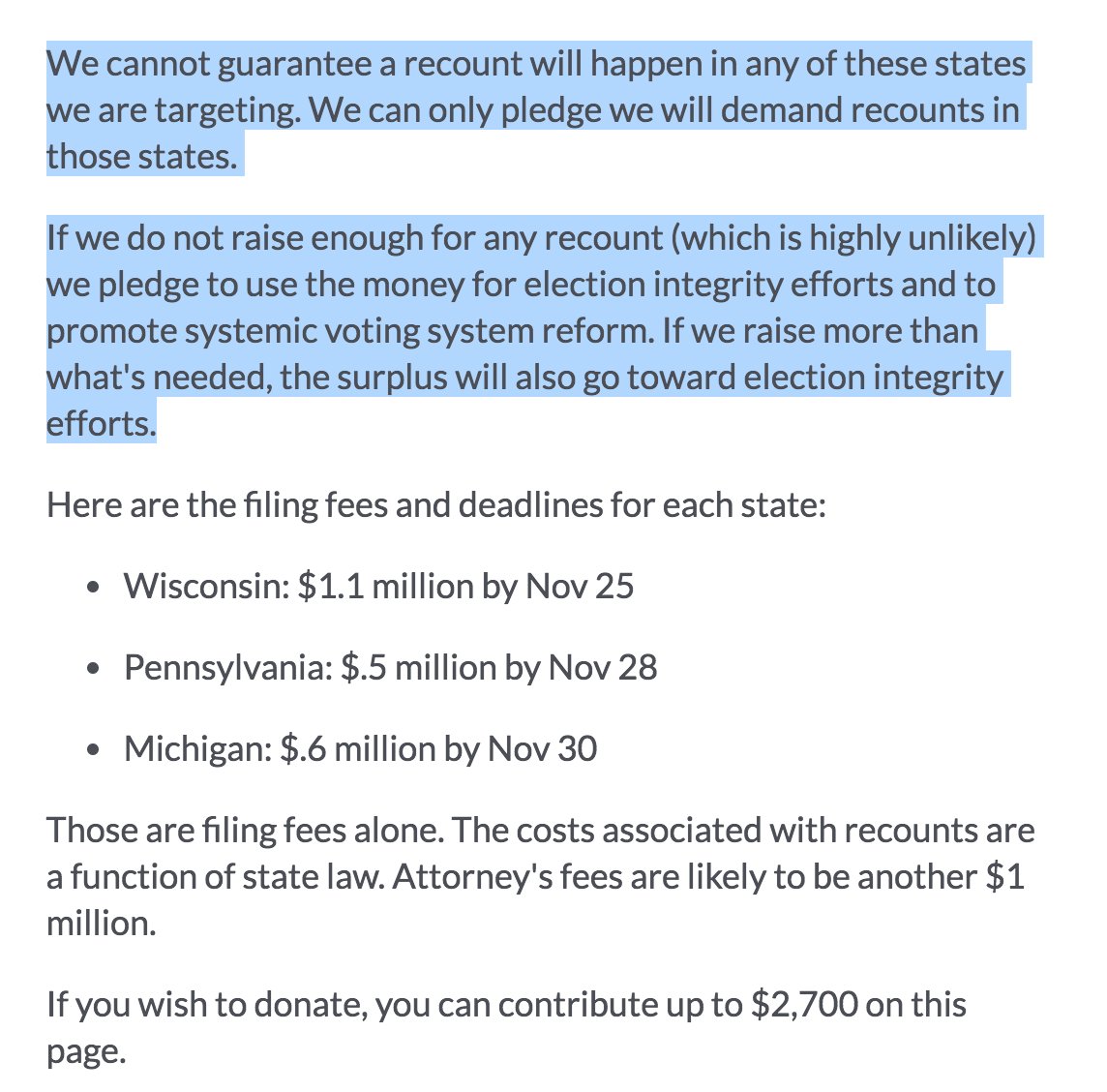 Read the fine print:  There is no Guarantee that people aren't just sending money for a Scam or if they are paying for more Democratic Rhetoric now that Hillary has joined Jill Stein.
The Green Party didn't single out any specific evidence of fraud, nor does it need proof of irregularities to call for a recount. Stein's party won only 1 percent of the vote.
But, in a post on Medium, Marc Elias, the campaign's counsel, said the campaign's own investigation has not uncovered any evidence of hacking of voting systems.
In the campaign's most detailed comments to date on the recount, Elias wrote that while the campaign was not going to contest the results itself, it has decided now to take part in the effort to "ensure that it is fair to all sides."